A simple budgeting strategy for financial success: 50/25/25 savings rule
Learn how the 50/25/25 rule can help you allocate income effectively and manage your finances.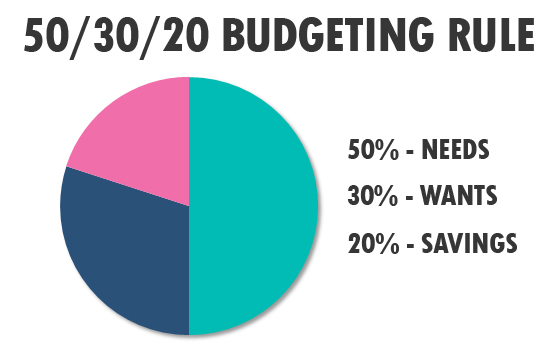 A simple budgeting strategy for financial success: 50/25/25 savings rule
The 50/25/25 savings rule is a great way to keep track of your finances and make sure you save enough money each month. You should spend half of your income on essential expenses, the other half on discretionary spending, and the remaining quarter on savings, according to this rule. We'll use an example to delve deeper into this idea.
Imagine that you get paid Rs. every month. 80,000. You should allocate Rs 40,000 in accordance with the 50/25/25 rule for essential expenses like rent or mortgage payments, utility bills, food costs, and transportation costs.
You ought to allocate Rs. 20,000, or 25%, for spending on discretionary items. This can include spending money on leisure activities, eating out, shopping, and other things that aren't necessary.
The remaining Rs, 20,000 (or 25%) ought to be set aside for savings. This money can be put toward a number of long-term financial objectives, like saving for retirement, going to school, or buying a house. You can also use it as an emergency fund to cover unforeseen costs like car repairs or medical bills.
Keep in mind that the 50/25/25 rule is just a guide, and your specific circumstances may necessitate altering the percentages. For instance, if you have significant essential costs like medical bills or student loans, you may need to devote more than half of your income to these costs. On the other hand, if you have a high income and low essential expenses, you can put more money into savings or discretionary spending.